Best Filter For Shower Head and Hard Water, Miniwell Bathroom Softener L760-E101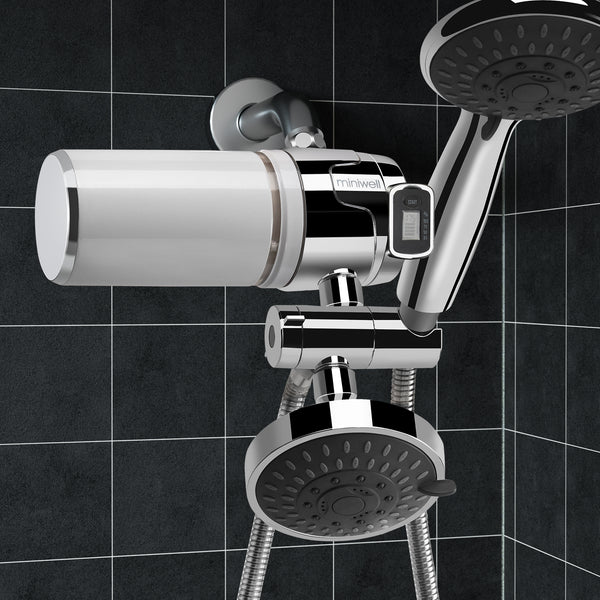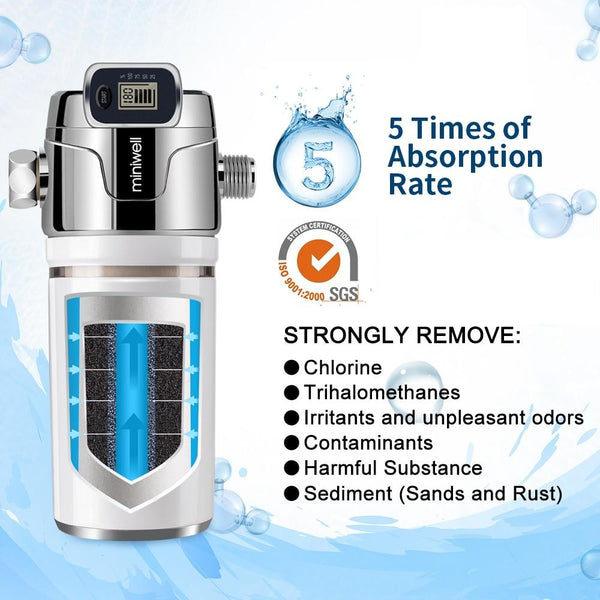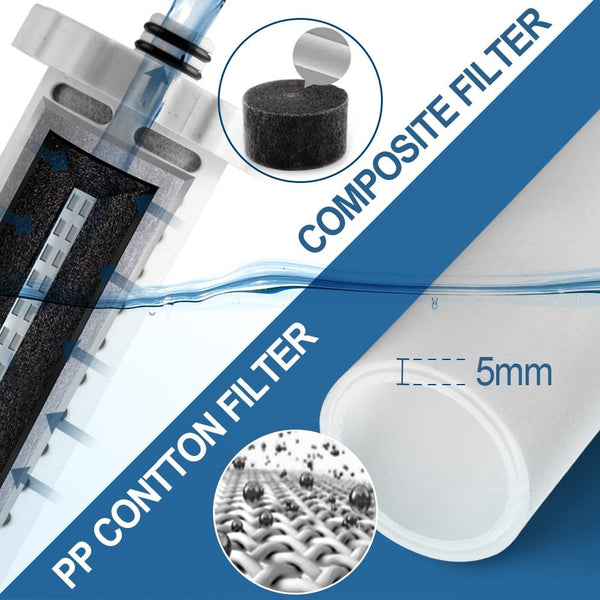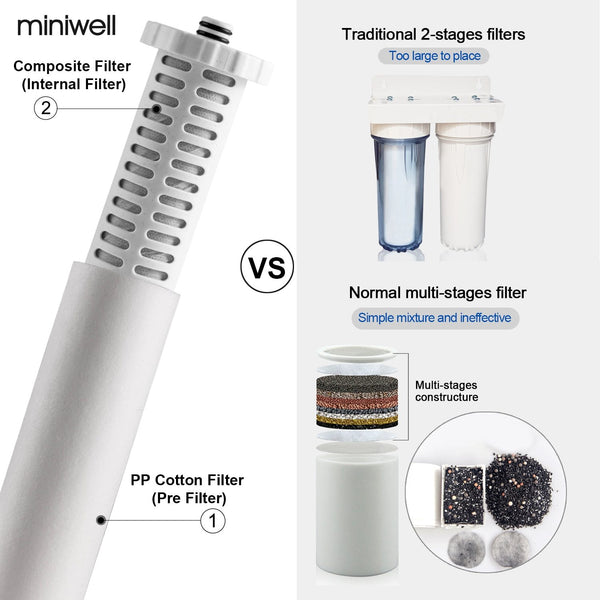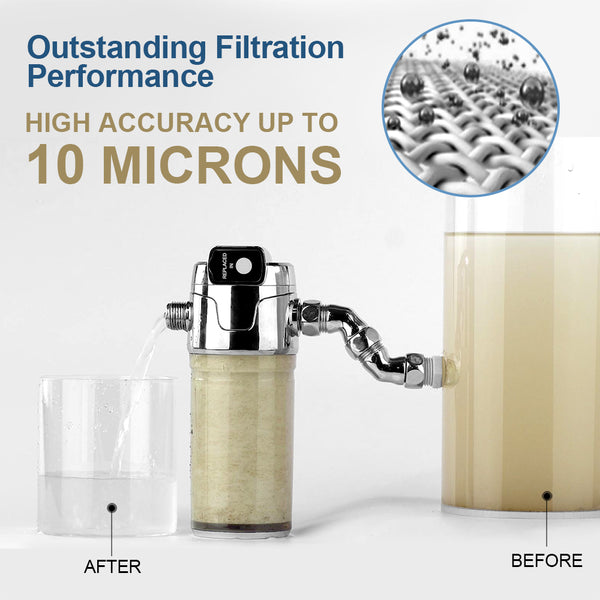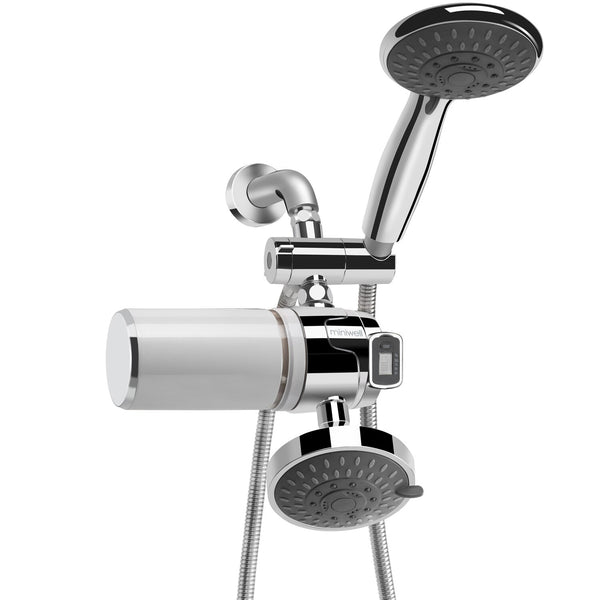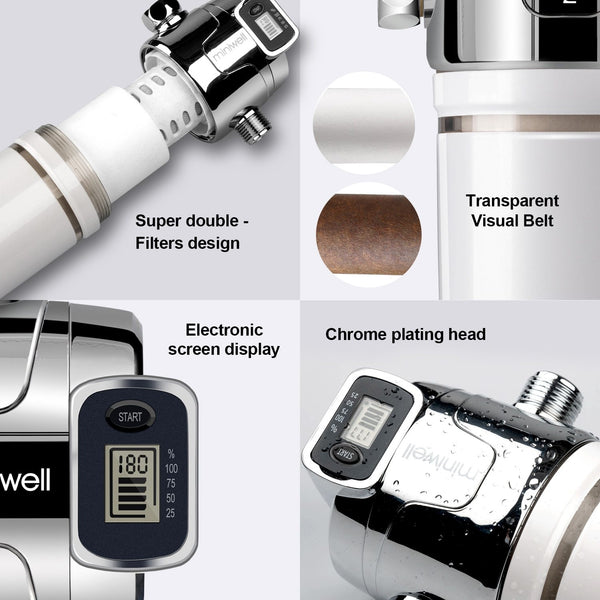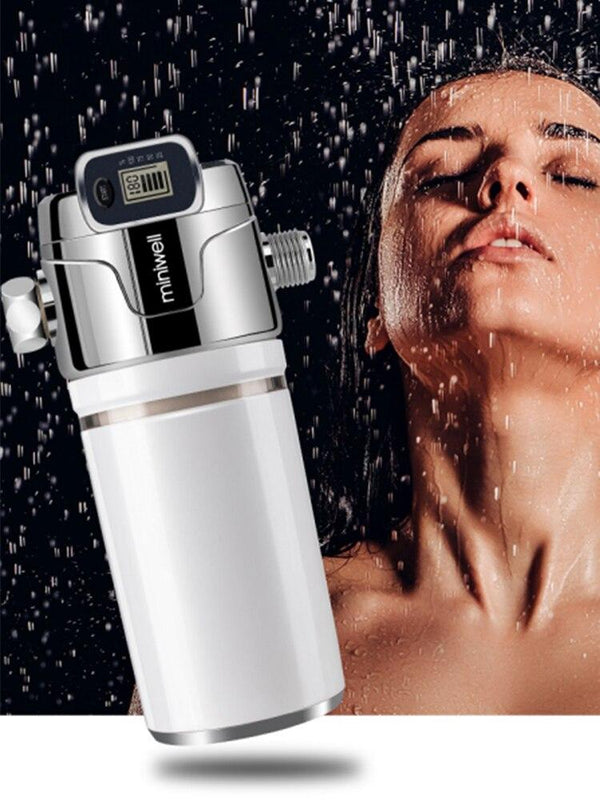 ★ PACKAGE INCLUDES 1PCS SHOWER FILTER+1PCS PP COTTON FILTER
★ UNPARALLELED FILTRATION PERFORMANCE - Our internal filter features a distinctive composite activated carbon fiber. With a remarkable absorption rate six times higher than traditional carbon, our filter effortlessly eliminates up to 99% of chlorine. Harmful chemicals are swiftly absorbed onto the surface of the filtration media, ensuring their effective removal from your water supply. Experience the power of our unique filtration technology and revel in the assurance of cleaner, purer water.

★ UNLEASH THE POWER OF DOUBLE FILTRATION - Our shower purifier features an ingenious design that tackles common issues head-on. Low water pressure and clogging caused by macro impurities like sediment and rust become a thing of the past. Unlike inferior filters, our solution is highly effective. The composite filter eliminates the hassle of frequent replacements, while the PP cotton filter can be replaced individually as needed, providing a tailored and practical approach.

★ ELEVATED PERFORMANCE FOR AN ENHANCED EXPERIENCE - Miniwell's shower purifier surpasses other brands, thanks to our cutting-edge CND technology. This innovation takes filtration performance to new heights, effectively removing 99% of chlorine, THMs, sediments, impurities, and other harmful substances. Yet, it selectively retains beneficial minerals, preserving their presence in your water and maintaining optimal TDS values.

★ SMART REPLACEMENT REMINDER - Stay informed about when to replace the composite filter with our convenient electronic indicator. Designed with a waterproof casing, it ensures durability and reliability, lasting up to two years. Never worry about forgetting to replace your filter again. Experience the convenience and peace of mind that comes with our innovative replacement reminder. Upgrade to our advanced system and enjoy hassle-free filtration maintenance for years to come.

★ 100% CUSTOMER SUPPORT - We are dedicated to providing exceptional customer support for our bathroom-specific shower purifier. If you have any concerns or encounter a temporary decrease in water pressure, please reach out to us. We are here to assist you and ensure a satisfactory experience.
SEE THE MAGIC CHANGES FROM NOW ON