Miniwell Replacement L750-R For Filtered Shower Head L750 and L750-W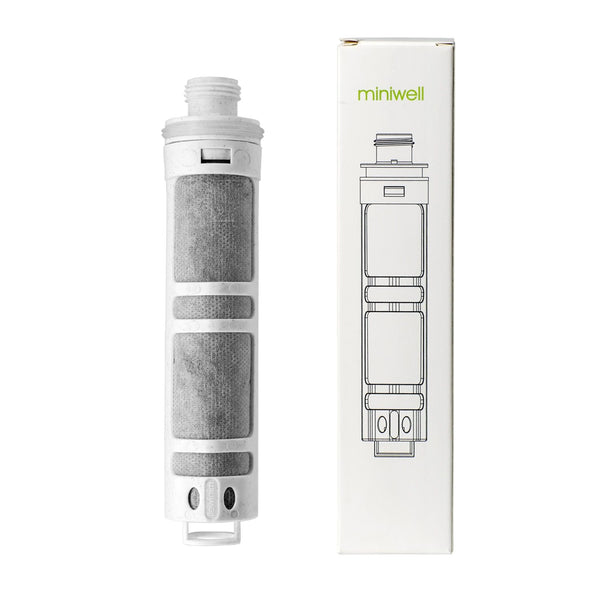 FILTRATION MEDIA GETS THE CERTIFICATES AND PASSED THE TESTING BY SGS
The absorption rate of carbon fiber is 5 times of the traditional carbon, which enables the filter to remove 99% chlorine and THMs. The harmful heavy metals react with the nano deoxidization particles and plate out onto the medium's surface, thus being effectively removed from the water supply, balance out your PH levels.
GOOD PERFORMANCE
Comparing with the over-large 2 stages filters and the simple mixture of the raw materials of other brands' filters, Miniwell adopts CND technology to make the raw materials high-densification treatment, which greatly enhances the filtration performance of the filter.
FILTERED ACCURACY UP TO 10 MICRONS
The filtered accuracy of Miniwell Filtered shower head is up to 10 microns, inhibits the growth of scale and restores what your hard, chemical filled water did to your hair, skin and nails, reduces the risk of dry itchy skin.
DOUBLE-DIRECTION INSTALLATION OF FILTER CARTRIDGE
The unique recycle design enables to install the filter cartridge from two different directions (Positive and negative), when the clogging situation occurs or the water pressure becomes smaller, the existing cartridge can be installed upside down, so it can restore its function and extends the lifetime.
SEE THE MAGIC CHANGES FROM NOW ON