Miniwell Filtered Shower Head W/ Hose L750-W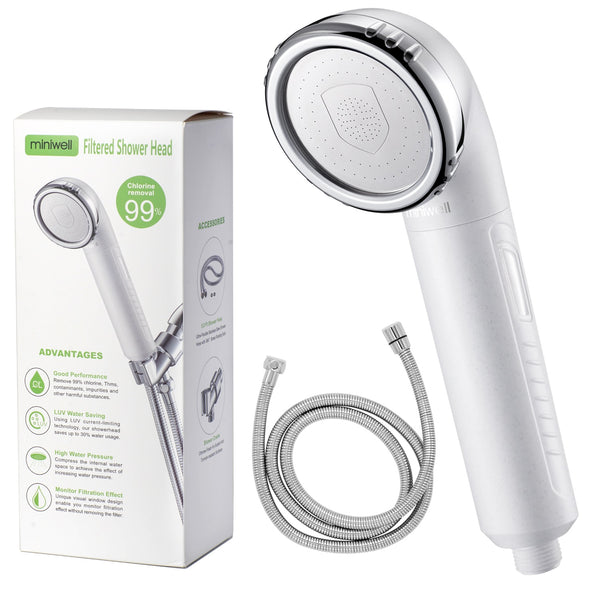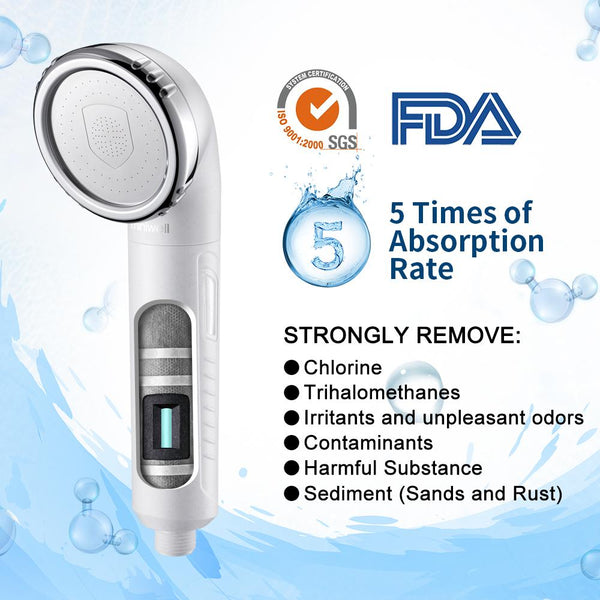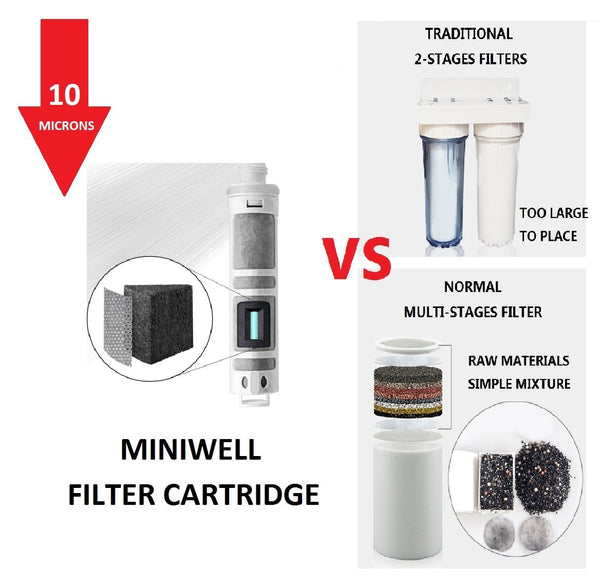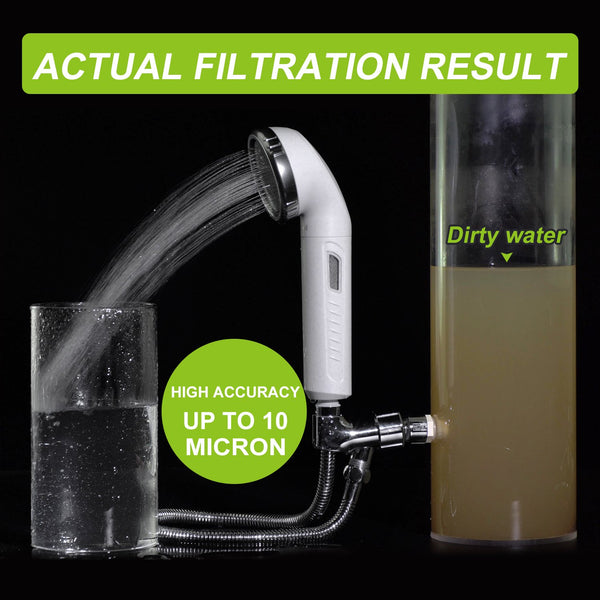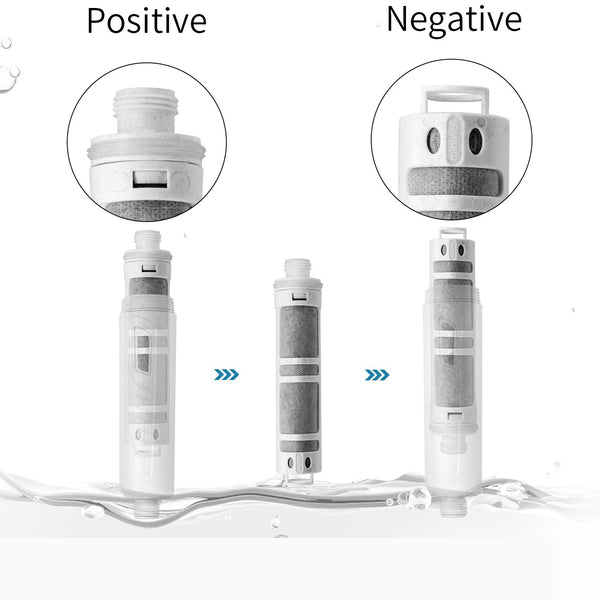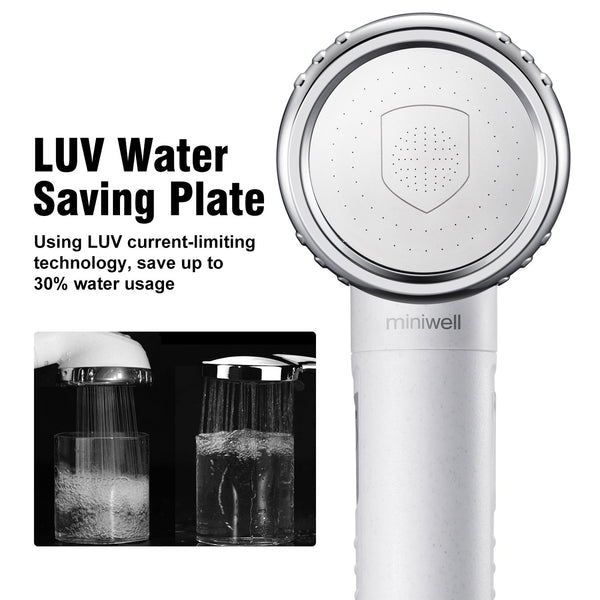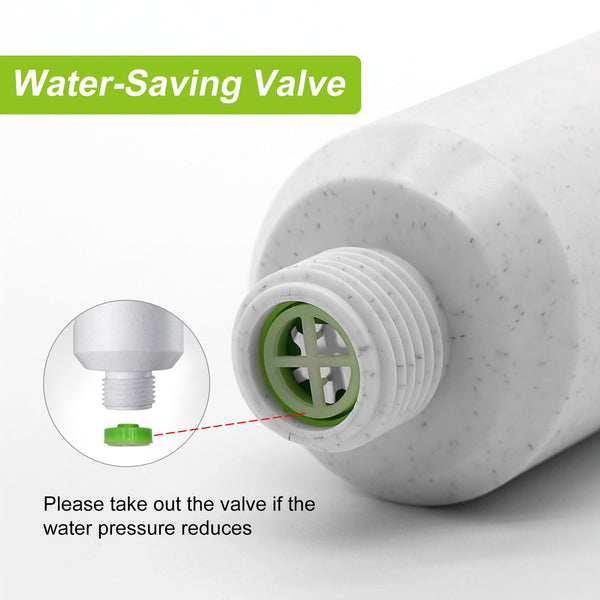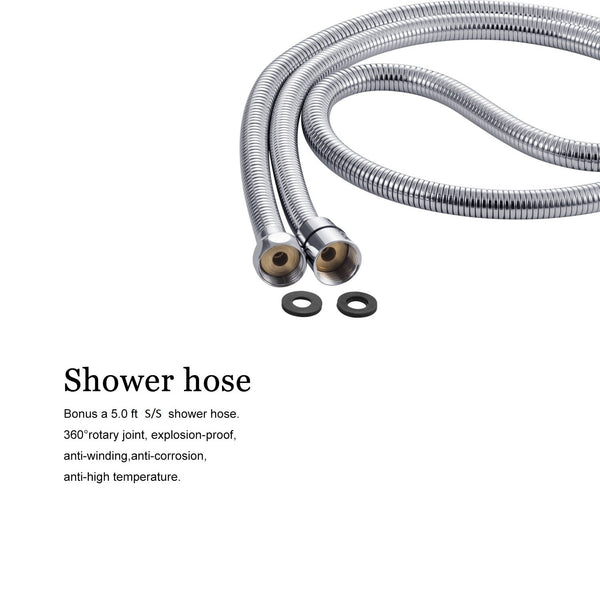 ★COMES WITH 1PCS SHOWER HEAD+1PCS WATER HOSE
★UNLEASH THE POWER OF ADVANCED FILTRATION! Our internal filter is built with composite activated carbon fiber, taking filtration to new heights. With an astounding 5x absorption rate compared to traditional carbon filters, our technology removes a remarkable 99% of chlorine from your water supply. Harmful chemicals are efficiently absorbed onto the medium's surface, ensuring they are effectively eliminated.

★EXPERIENCE UNRIVALED WATER PRESSURE AND CONSERVATION! Our filtered shower head, equipped with cutting-edge LUV current-limiting technology, delivers an extraordinary water pressure boost of up to 200%. With 118 precision laser-cut cone-shaped water holes, this shower head ensures a luxurious and invigorating shower experience without compromising on water conservation. Each hole maximizes water force, creating a powerful stream that revitalizes your senses.

★GOOD PERFORMANCE - Unlike other brands that simply mix raw materials, Miniwell takes filtration to a whole new level. Our advanced CND technology ensures high-density treatment of raw materials, resulting in significantly enhanced filter performance. Our filter effectively removes 99% of chlorine, THM, impurities, and other harmful substances. Experience the difference as you enjoy cleaner, purer water that promotes your health and well-being.

★REVOLUTIONARY DOUBLE-DIRECTION FILTER CARTRIDGE INSTALLATION! Our unique recycle design allows for the installation of the filter cartridge from two different directions - positive and negative. In the event of clogging or reduced water pressure, simply flip the existing cartridge upside down to restore its function and prolong its lifespan. With this innovative feature, you can enjoy uninterrupted filtration performance and maximize the value of your purchase.

★WITNESS THE POWER OF FILTRATION WITH EASE! We believe in the excellence of our customer service and the exceptional performance of our showerhead. If, for any reason, you are dissatisfied, simply reach out to us online. We are committed to addressing your concerns and ensuring your complete satisfaction. Your happiness is our priority, and we stand behind the quality of our product.
SEE THE MAGIC CHANGES FROM NOW ON